HarvestWest owns 13 farms in Washington, Oregon and Idaho totaling over 13,300 acres of cropland.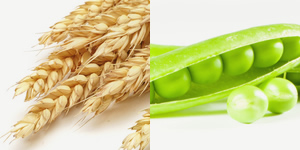 Our investments are structured to
provide annual operating income to our investors
from leasing out the land, as well as a
long term capital gain
from the land appreciation over time.
Our Fund is setup to work for a variety of stakeholders in the farming community:Farmers that want to realize the asset value in their farmland, but continue to farm under a leaseback scenario.Young farmers getting started that need a partner to acquire land for them to operate.Generational planning for farmers wanting to create some liquidity in their farming asset, for passing on to future generations while maintaining a farming interest for a relative or contact.Landowners preferring to sell their property to a Northwest based entity.Growing farms that need more land but would prefer to invest their capital in operations.
HarvestWest employs a strategy of finding and establishing long-term relationships with the best farmers in the region to lease out our land for farming.